Our showroom is currently closed, but we're open for business, please call 01206 766005.
Our free design consultation and PDF brochure are available. We look forward to welcoming you back to our showroom soon.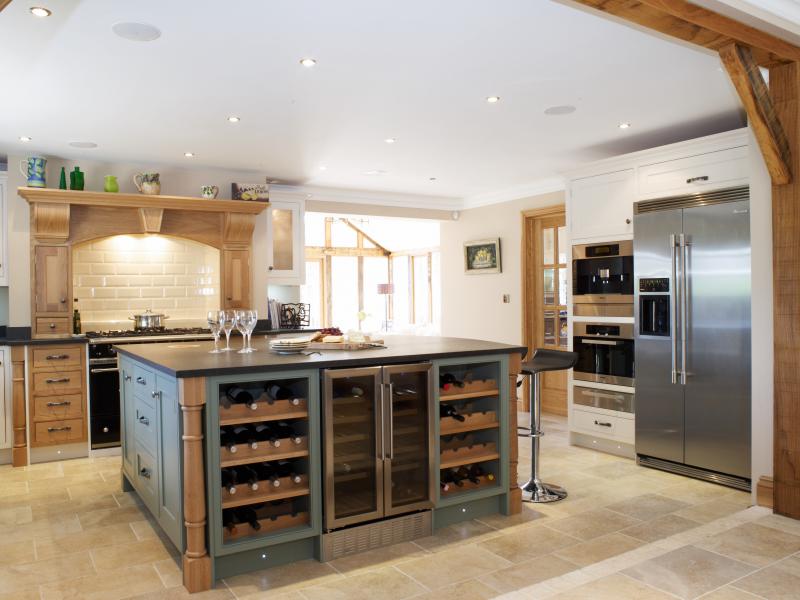 Birchbrook - New England Style
‌This beautiful oak kitchen fulfils the brief of "a place for everything" perfectly. 
From the dresser-style nick-nack drawers under the oak plate racks to the concealed waste shoot and bin unit, every minutia of day to day living has been catered for.

The style is Shaker and this kitchen delivers; combiing utility, functionality and honesty. The use of exposed bare oak, as seen in the panelled chimney and drawer fronts, blends with the ingenuity of a Miele coffee cup warming drawer; creating a perfectly balanced hybrid of traditional craftsmanship paired with modern technology!