Our showroom is currently closed, but we're open for business, please call 01206 766005.
Our free design consultation and PDF brochure are available. We look forward to welcoming you back to our showroom soon.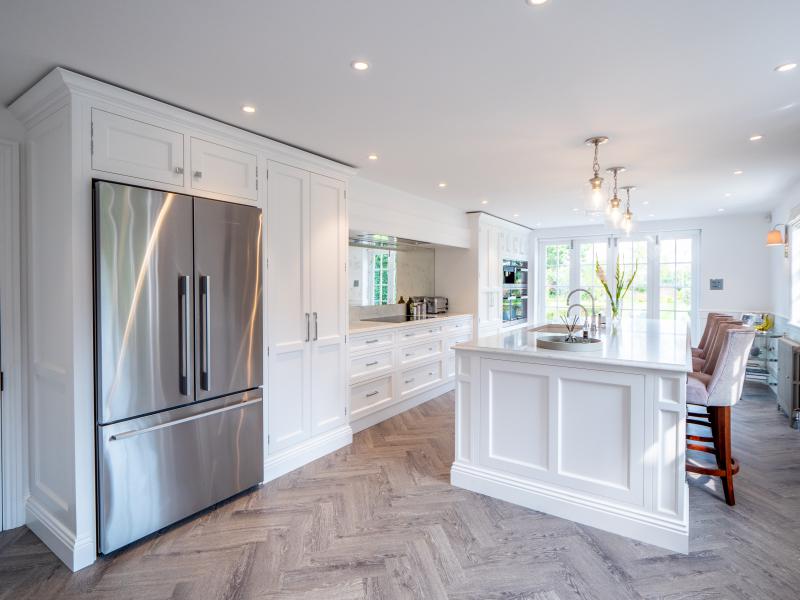 New Hampshire 1
The framed flat-panel cupboard doors gives this kitchen a stately yet modern feel.
The dramatic lines are softened by the dining table in solid oak; handmade by us to exact dimensions. We also supplied and upholstered the chairs and cushions and made the bench seating. 
The glass backsplash panel is in Antique Silver and compliments the subtle veining of the granite surfaces.
A pocket sliding door leading to the hallway was also made by Simon's, allowing more space to be fully utilised in both areas.