Larders and Pantries
Simon's handmade larders have become our prized signature piece. Oak or walnut lined, they are built to size and built to last. Any front can be added to blend seamlessly with surrounding units or they can be dressed as a traditional stand-alone feature. 
A traditional solution for modern living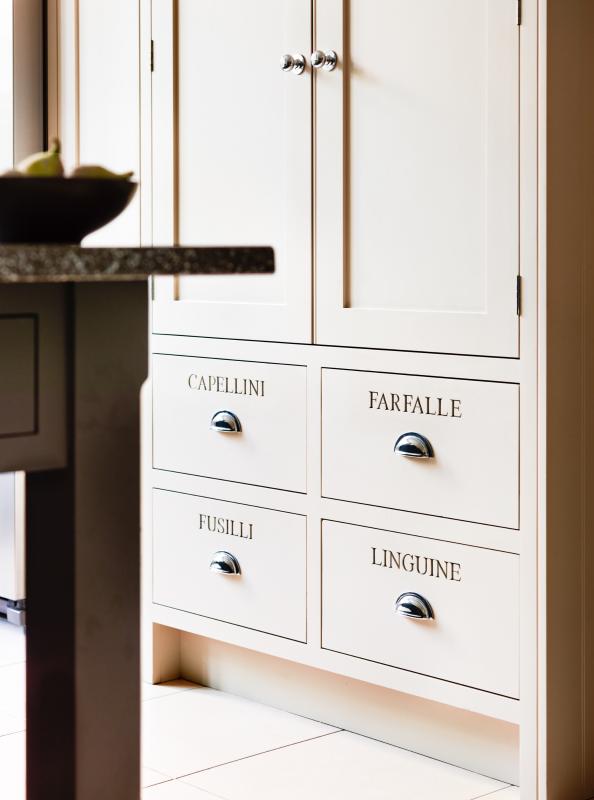 ‌Larders have made a resurgence in popularity in recent years, because they offer a timeless and practical kitchen storage solution. Combining traditional features with modern technology makes them multi-functional and able to hide the clutter of a busy kitchen.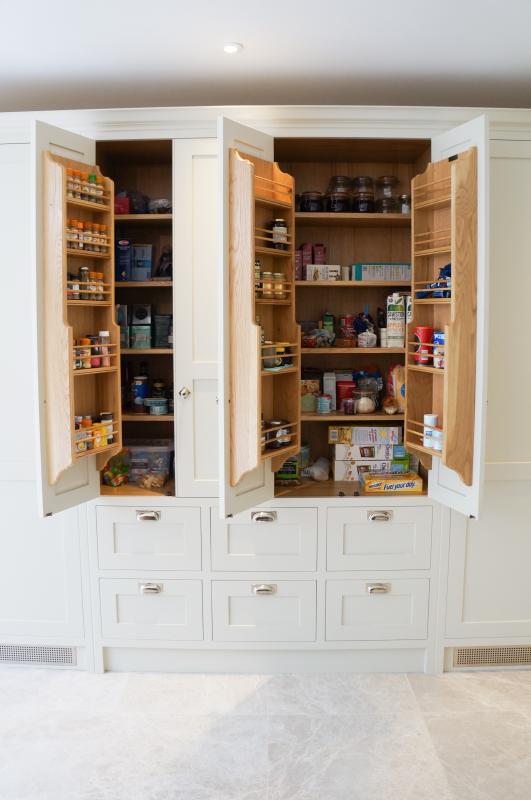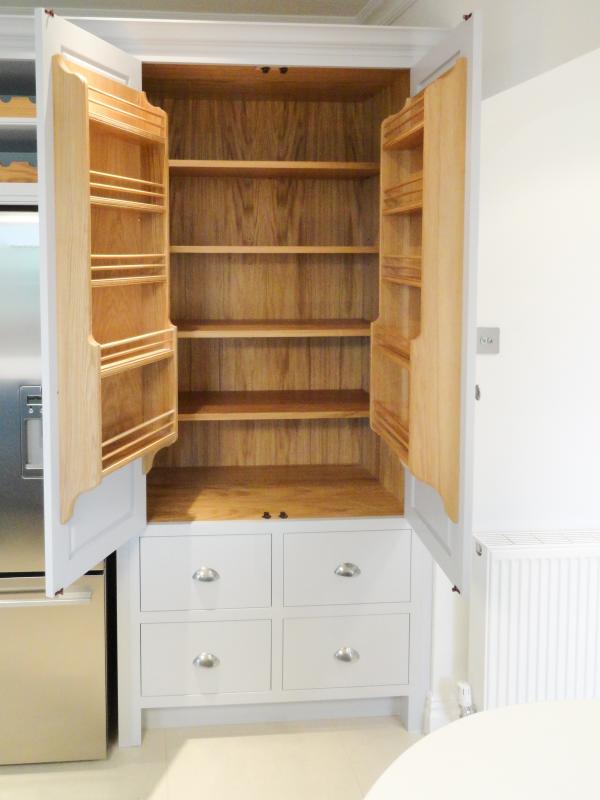 ‌There are unlimited options available, from refrigerated drawers to cold shelves, spice racks to interior lighting and lined cutlery drawers to bi-fold doors. Simon's bespoke larders are built to perfectly match your unique requirements.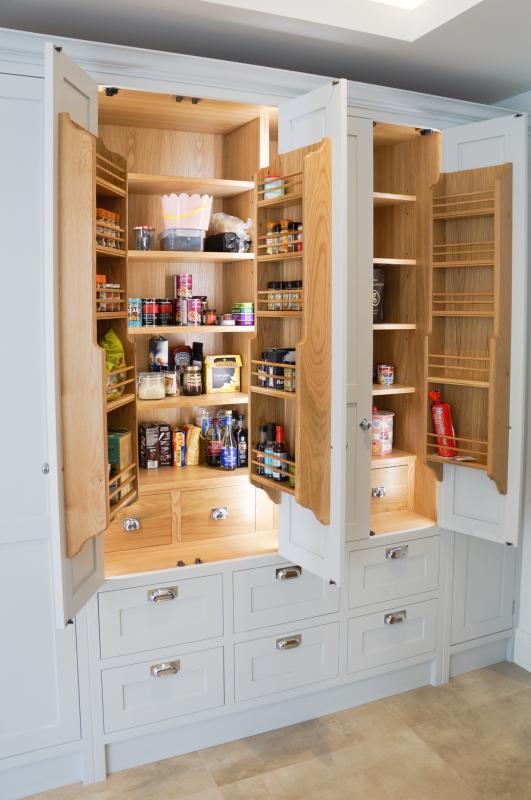 Features
Hand carved inscriptions to facias
Internal hardwood racking
Power points for microwaves and small appliances
Choice of timbers and paint finishes available
Bottle racks
Stone cold shelves for meats and chesses
Wicker baskets for vegetables and breads
Freestanding of fully fitted