Our showroom is currently closed, but we're open for business, please call 01206 766005.
Our free design consultation and PDF brochure are available. We look forward to welcoming you back to our showroom soon.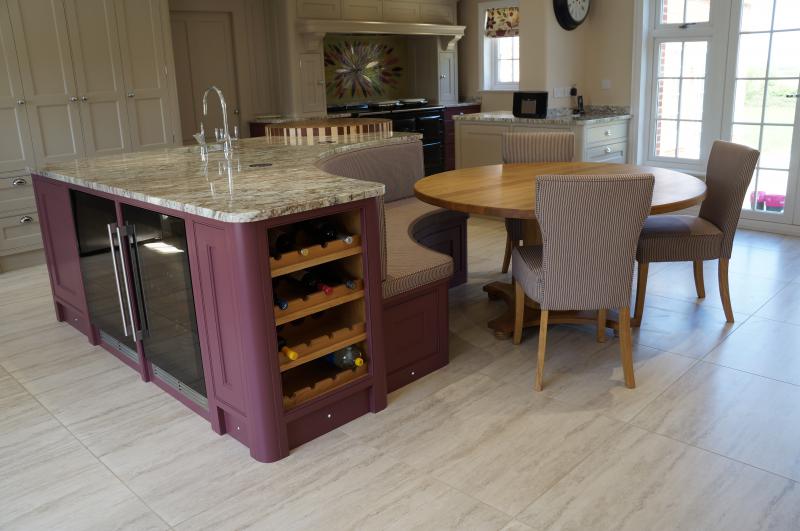 The Red House
‌This kitchen is based on our Soft Shaker range of furniture. 
The result of this renovation met the client's criteria to create a multi-functional space. We were able to create a restful area, dining area, concealed storage and separate areas for cooking and food prep. The different zones blend seamlessly, allowing this kitchen to be the centre of this family's daily life. 
We crafted a bespoke double larder with a sliding oak storage rack, bi-folding doors and interior lighting. A feature chimney was constructed above the AGA with inbuilt storage for cooking essentials. Simon's built a circular oak table and curved benched for the dining area. Tom, our talented wood worker, hand-carved inscriptions to add a personal touch to this beautiful space.