By Louisa Nicoll on 22 May 2021 in
Trends
‌
Symbolising freshness, rebirth and positivity, a green hue is the perfect complement to your bespoke kitchen redesign in 2021. Below, I curate a hand-picked selection of stunning ways to incorporate this rich, and sometimes divisive, colour into the heart of your home. 
Tiles
These beautiful porcelain tiles are a collaboration between
The National Trust and Sarsen Stone Group
, "inspired by the properties, gardens, coastlines and countryside that are cared for by the National Trust".
Melange Green
can be used alone or in combination with a series of single colours as an accent on walls or floors. This stunning design is just one of many designs inspired by Britains historic buildings and gardens.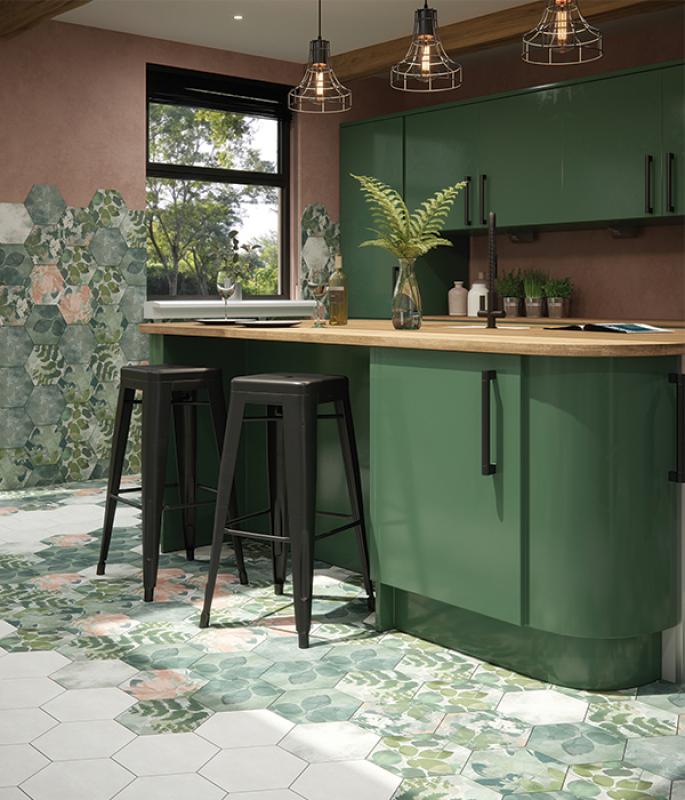 Surfaces 
Thinking outside of the time-honoured grey, black and white shades of worktops may seem like a step too far when designing your new kitchen. However, why not make a statement out of this piece of hardware that often carries the biggest impact in a bespoke kitchen design. Available from Marble Building Products, one of our most-trusted natural stone suppliers, this pure granite slab is worthy of becoming the jewel in your kitchen. Due to the natural nature of this product, each slab is truly unique which is why MBP always offer our clients the opportunity to visit their site in order to hand select from their currently available slabs.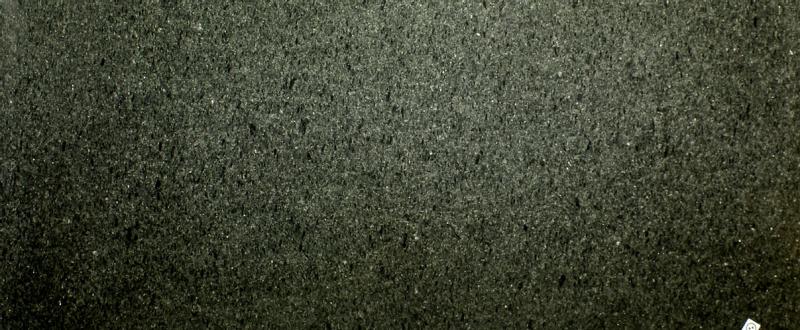 Ironmongery
Cabinet handles are just as worthy of mindful selection and at Simons we recommend using the highest quality finishing touches. Whilst a relative newbie to interior and furniture metalwork,
Ged Kennett
uses very traditional blacksmithing techniques to create elegant and textured handles. The trend in handles for 2021 focus on the darker finishes; perfect for Ged Kennett as he will not plate in either nickel or chrome. The deeper hues of matt stainless steel and bronze patented brass kitchens handles complement a range of greens, from sage through to emerald.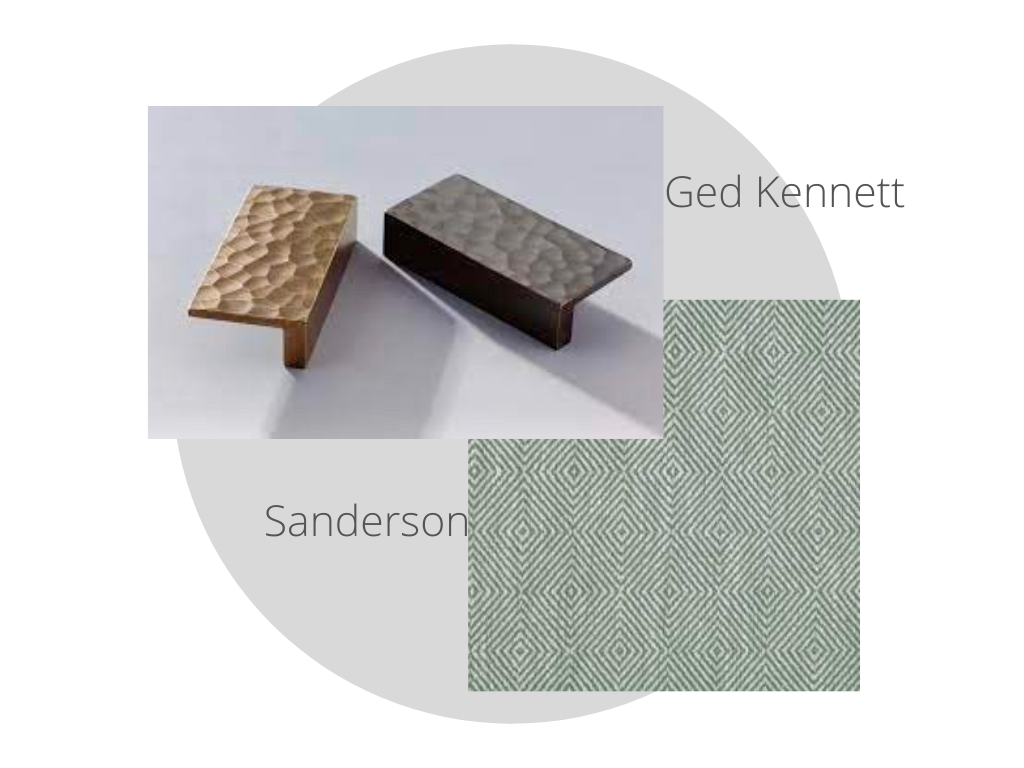 Fabrics
If you are not yet convinced that you could live with a permanent green fixture in your kitchen, consider the use of upholstery fabric to test the waters and invite a seasonal splash of colour. We often design and incorporate living/dining areas into kitchens; from cushioned window seats to walnut tables with bench seating. Our most frequently asked-for upholstery fabric is Sanderson and we are happy to supply you with samples. My personal favourite from this years collection is
Cape Plain in Celadon
; a modern and geometric play on a traditional herringbone pattern. 
‌"inspired by the properties, gardens, coastlines and countryside...cared for by the National Trust". 
Recent Articles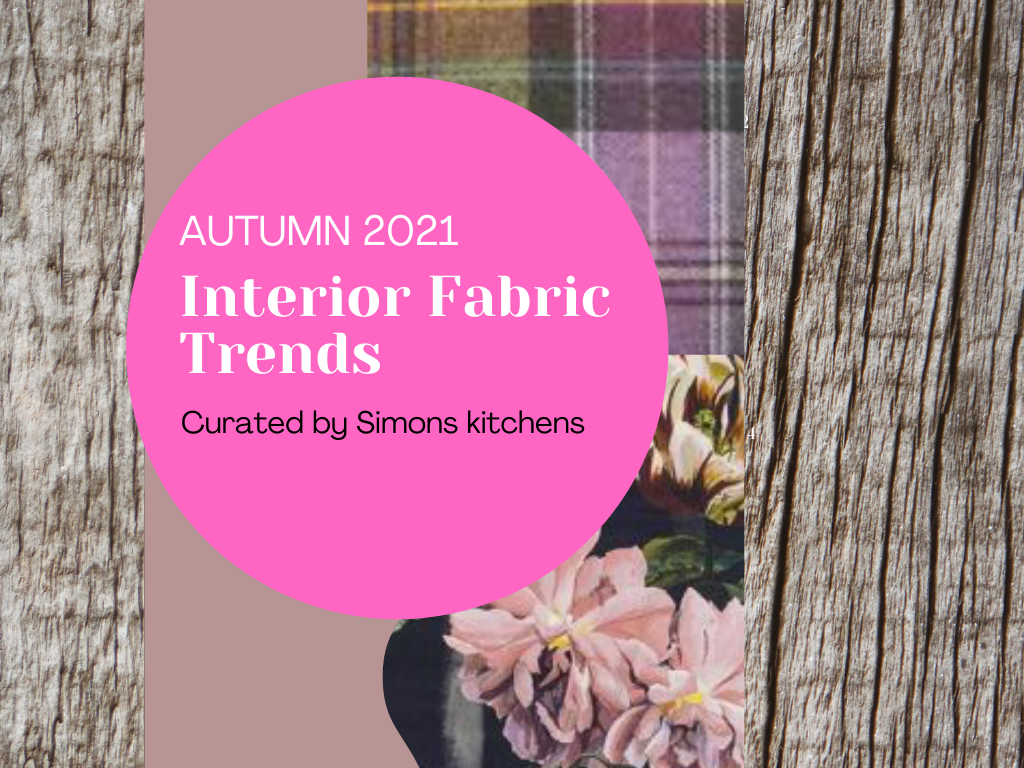 By Louisa Nicoll on 9 September 2021

By Louisa Nicoll on 20 August 2021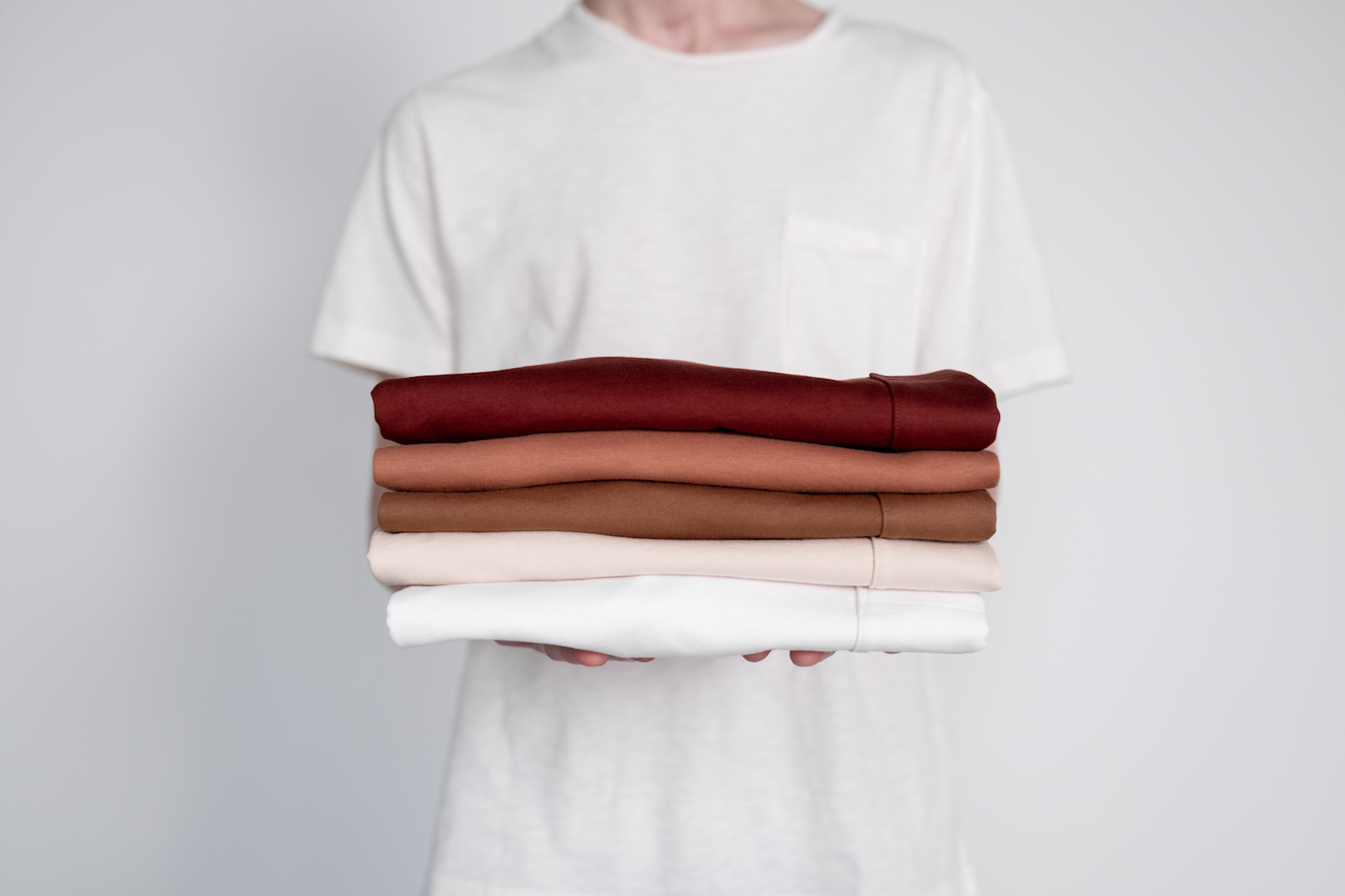 By Louisa Nicoll on 5 August 2021